News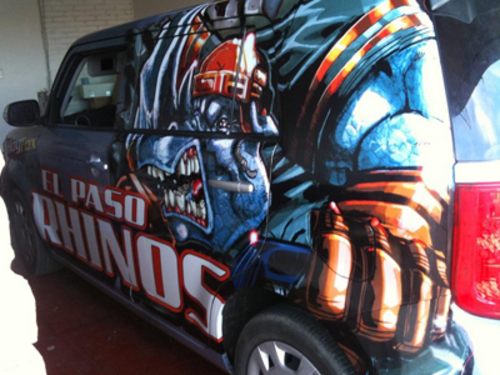 10/16/2010 8:04 AM
-
Hoy Fox Scion and the El Paso Rhinos have teamed up again this season for the Hoy Fox Scion Chuck a Puck to win a brand new 2011 Scion TC or $20,000.
Last season one lucky fan won the contest and went home with $20,000 in cash.
The Rhinos would like to thank Hoy Fox Scion for their continued support as well as all the die hard season ticket holders and sponsors.
Boy Scout weekend and Home Opener is less than a week away - GO RHINOS