News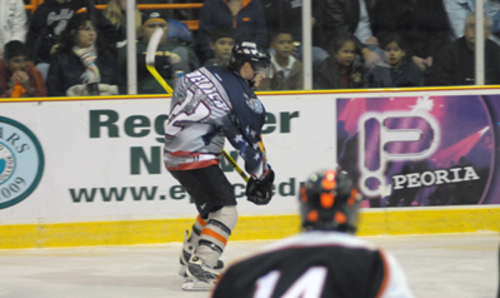 04/30/2010 3:02 AM
-
Rhino fans the 2010-11 Season tickets are now on sale.
Click here
to download the Season Ticket holder form.
This season is the Rhinos 5th Anniversary. An Alumni hockey game is planned for the start of the season - Alumni Rhino players vs the new Rhino 5th Anniversary team. The Alumni team will be coached by Murray Bates and Dave Herman. The 2010- 11 5th Anniversary team will be coached by Trevor Converse and Tom Herman. A banquet will follow the Alumni game which will be open to all Rhino fans. This will be a good chance to catch up with old Rhino players and meet the new players for the 2010-11 5th Anniversary season.
2010 - 11 Season Ticket Holder Benefits
5th Anniversary Season

Special access to tickets for the 5th Anniversary Alumni Game and Banquet before they go on sale
The very Best Seats in the House
Exclusive contact with the Team
Pre-Season Action (if pre season games are played in El Paso)
Play-off Games Right of Refusal
Rhinos Referral Program Receive $100 per seat
Inside Rhino Info - get the Scoop First
Rhinos on the Road Tickets - receive special offers on tickets for out of town games
Special Coupons for "Bring a Buddy" tickets
Receive coupons for Public Skating and Birthday Parties
Coupons for "Bring a Group Out for Dirt Cheap"
Receive your Tickets before the Season
Season Ticket Holder Booklet
Special Rhino VIP Card
Merchandise Discounts
EL Paso Hockey Association Discounts
Free Child Birthday at a Rhino Home Game
Payment Plans
VIP Parking available - same spot for every game GUARANTEED
2009-10 season ticket holders have until July 1 to reserve their seats, after July 1 all seats wil be released.
All 2009-10 VIP parking pass holders have until July 1 to reserve their parking spot, after July 1 all parking spots will be released.
For more information please call the Rhino office at 915-479-PUCK or email
info@elpasohockey.org
Thank you all for your support we greatly appreciate it.
GO RHINOS!!!